Having been in the adult entertainment industry for over 18 years, I'm in a unique position to answer questions that are commonly posed to me about what strippers do. During that period of time, I have done nearly anything there has to do with sex entertainment, including dancing in male revue shows, in clubs, and for private parties and fantasy dates. I've always looked out for fellow employees of both sexes. But the art of stripping and the company and conversation involved is the last stop in legitimate, legal, adult entertainment; especially as it relates to Las Vegas. My company Wild Entertainment is an experiential talent and marketing agency so we're all about making your desired fantasy experience a reality. Some of the tips I lay down are not new, per se, but I lay them down in such a way that you can cut through the bull and make wise choices. Read my first column about setting an example in the adult entertainment industry.
So, the three most common questions I'm asked: Where can I find a stripper in Las Vegas? Do strippers come to your room in Las Vegas? And can I hire a private stripper to come to my hotel room in Las Vegas? Let's face it, strippers are inescapably linked to the fabric and even daily life of Las Vegas. The following tips will answer these three questions because there is no single, fit-all answer. But at the end of the tips, you'll be ready to book your first stripper. If you've booked before, I hope you learn something. So, here are 18 real tips to get you ready to book a stripper direct to your hotel in Las Vegas.
>> Scroll down to the bottom to see pictures and videos of our girls! <<

Table of Contents
Transportation/Convenience
Stripper agencies like Wild Entertainment send strippers directly to your room. You get what you want, where you want. Why leave the comfort and convenience of your Las Vegas hotel or suite. We also provide limo and party bus services for the party on the go.
Dancer Selection
If you can use the internet, you can find a selection of real, hot beauties that will come dance and play in your hotel room. My affiliated Love Bunnies Agency sends only the hottest girls with real pics. The unfortunate side of this business is there are a lot of people looking to take advantage of both the customer and the entertainment. We send real girls to your party. Rest assured, the competition has inflated the market with cheap prices, no licensing and pimp-like behavior. At Love Bunnies and Wild Entertainment, we are always poised professionally and personally above the competition. Don't miss the hottest selection of real girls (include hyperlink).
Stripper Pricing
We live in the reality of entertainment capitalism. But it doesn't seem fair that for nearly every dollar I spend at a strip club, over 60% of it never makes it to the girl. In a strip club, you might not even get a single dance with the girl you want, and still spend a lot of cash. In a licensed, bonded and insured agency, everyone is happy at the end of the day. Don't be fooled by moderately lower prices on other sites. You might think you're getting a bargain, but you could well get a nightmare. Our prices are industry standard and make sure that everyone, including you the customer, are treated fairly and with respect.


Party Environment
Strip club environments are definitely fun, but also unpredictable. The level of control you have as a client from your hotel room or one of our party buses is paramount. The level of privacy you have is enormous, and we go out of way at Wild to make sure this is true from booking to party.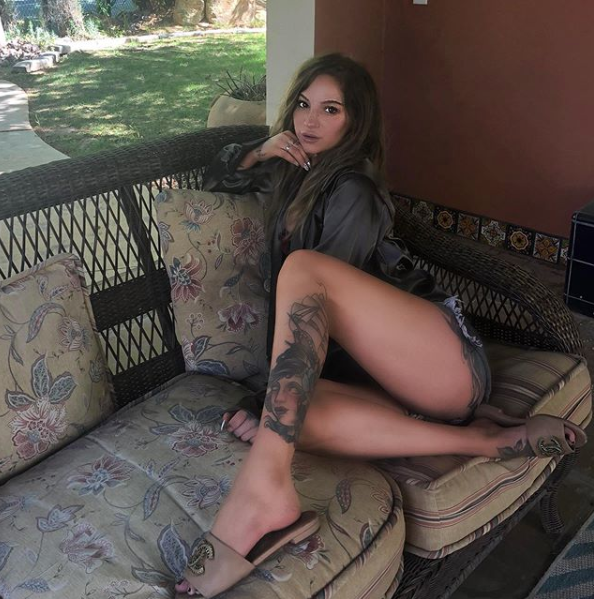 Avoid using Classifieds or Directory sites
Some people feel more secure using something anonymous like a classified site. Please do not. You're putting yourself and the prospective entertainers at risk for entrapment or worse. Their party hosts (see section below) might initiate further booking fees or persist with intimidation games. It is a murky, underground and criminal underworld these sites so for your own safety and the safety of all, please do not use classified or directory sites to hire adult entertainment.
Watch out for Street Promoters
These are the guys on the strip that pass out small business card sized flyers with pictures of naked girls on them. This is the cheapest method of finding a stripper, escort or massage girl. And the worst. Look at how the agency advertises. Do they offer cheap girls under $100? Think about the quality of the girl that is going to show up. I should probably say WOMAN instead of girl as she's probably over 40, overweight, not nearly as attractive as the picture they used to book her, and worse, she could have a criminal background or works for a pimp.
Watch out for VIP hosts
Not all VIP hosts are bad but there are SO MANY HOSTS that finding a quality veteran host who is looking out for your best interest is like finding a needle in a haystack. Anyone can be a VIP host in Vegas, it's easy and requires no high school or college degree and little training. So buyer beware as the level of host is often at the lowest level and you have to watch out for those who lie in order to scam you into paying absorbent "tips" or "hosting fees" or "handshake fees" just to book something you could've done yourself if you just spent more time researching how to do it.
Beware of fake social media pages
Many stripper agencies use fake social media accounts to lure customers into booking with them. Often they will steal pictures from Instagram models and pretend that these girls work for them. It's horrible and a shame that they would steal and use pictures without their permission. The only way you can tell if the girl actually works for them is if she says so on video. At Wild, we require our women and men to have an introductory video where they announce their name and affiliation so that you know that they are 100% real and work for us!
Watch out for pimps in Las Vegas
If you meet a girl at a club and she has a pimp, you should stay away from her. Often it's a scheme to lure you into the room where she will demand an exorbitant amount of money and if you decline, she will tell you that she has to pay her pimp so you will feel coerced to pay the fee. Don't go the illegal route. It's just not worth it.
Avoid the scam artists
There are many ways to get scammed. One of them is to fall for the flyers that people past out on the Las Vegas strip. They will give you a card that shows a beautiful girl, with her name and a price of around $60-$100. Often naive tourists will think that this is the total price. They could not be any more wrong. This is just bait to get the customer to book with this shady agency. The girl that shows up will not look anything close to the girl in the picture, often much less attractive. And they will start giving you line after line and ask for money up front and give you a sad story and see if you'll fall for it. If you don't, she'll revert to having to "pay her pimp" and you'll feel intimidated to pay. Either way, avoid these scams at all costs.
Affiliate Warning
Some driving services will direct you to certain agencies or strip clubs. Here, use common sense and do your research. Sometimes their suggestions are driven by lucrative affiliate deals with the organizations and companies they recommend. That doesn't mean those are good recommendations. Due diligence is important to safeguard yourself. Try a site like (include company site link)
Leave the Strippers at the Club
This is a simple rule and easy to follow because it's never going to happen bro! There are rare exceptions, but don't spend $500 on a promise from a dancer within a club that she will come back to your hotel room. It's just not going to happen. She's going to give you the number to her burner (second line) and text you a few times but she'll never actually come. It's a scam. It's also against most club rules and she could be fired and go to jail if caught as it's considered prostitution for her to leave the club and see a customer.
Use a Licensed Stripper Agency
Finding the right stripper agency is easy, but I'll give you the shorthand version so you can check out the competition. Go to your search engine, preferably Google, and type "hire private stripper" You'll see ads, organic listings and possibly some other options depending on how your search engine is set up. It should be easy to find out if the agency is licensed. If you can't tell from their website, ask the business to email or text you a copy of their business license. We do this often for first time customers. Licensed or not, all stripper agencies work the same. But the quality and service at a licensed agency, like Love Bunnies, compared to any unlicensed organization, is simply night and day. Licensed agencies have the most to lose. We invest in the safety and health of our entertainers and customers.
Watch Out for Bad Websites
There's really no other way to say it. This is especially true in the direct-to-your-room stripping service industry. New websites pop up all the time, ones so tragically bad they need not be named. But you'll know it when you see it. It looks like a Middle School's web design class. If you spot these bad websites, steer clear! This is one step up from the classifieds. Even if a site looks decent, make sure they list a legit local business address and phone number listed. If they don't, this should raise questions for you. These sites will also be the worst in the bait n switch game, posting pictures of girls so obviously not coming to your room. Professional websites often feature video feed and testimonials. If your site does not, don't be afraid to ask for a video testimonial from your expected entertainment.
Payment Methods
This could also come under the last section. For a stripper to your room, you're liking going to be paying credit/debit card to a licensed agency. Usually the agency will go out of their way to make the charge description discreet, both for your privacy and secrecy around surprise bachelor parties. If an agency is insisting on cash, you can bet it's the beginning of an intimidation game. Cash protects them, not you. At Wild Entertainment, we have even given reasonable refunds on a case by case situation. Using a card over a secure internet connection (or phone order) and using a trusted payment provider is best. In the rare case where a customer only has cash at their disposal, we can oblige but will verify their identity with the hotel staff and the customer must escort the entertainment from the lobby to their room personally.
When it comes to bachelor parties, of course the tips still come in cash! That's part of the fun. Our girls can do some amazing things with an Abraham Lincoln! If you do run out of cash or wish to add additional services in your hotel room; we provide PayPal, Venmo and CashApp options.


Exotic Entertainment Party Hosts
So any Bachelor party is going to have a party host! This is going to dissuade some men from even booking a party. A party host comes along with the girls to make sure everything runs smoothly, make change for customers, change party lights and music. Party hosts are trained professionals used to this working environment. We understand some men don't want another guy around, so we also provide female party hosts to fit all your needs. Don't be afraid to ask an agency what their party hosts are like and request a female party host if you like.
Because most are Fakes
In a business full of scams, bait and switch tactics, fake pictures, the world over; rest assured you will get what you both research and pay for. In Resort cities that specialize in entertainment, the want to save a buck on the lesser product advertised as more is alluring; but don't go down that road and book with Wild Entertainment instead. Check out Tokyo's video for proof that she's the real deal.



You Deserve it!
In a life where time matters, the demeanor of our companions and that you enjoy a trustworthy, safe and fun experience matters most to us! When you come to Las Vegas, Wild Entertainment and its family of companies want you to have the very best time, on your time, time that was earned. Let us give you the very best of in-room experiential entertainment for your Las Vegas bachelor party or private party. There's also a lot of questions around LGBTQ strippers/audiences. For more — head over to our family of sites including Striptainers (strippers for hire), Lorem Servo (topless waitresses), Fantasy Date (companion/escort service) and Love Bunnies.